What Does That Mean?
There are two types of events that are celebrated in Manitoba.  The Wedding itself and the Wedding Social.
The Wedding Social
To put things into context, Socials rely on a lot more external factors in order to be successful. Things like the uniqueness of the event, the type of prizes put together, and how you market that to your potential guests, and what time of the year will typically dictate the level of success for the social.
It is a Money Driven Event
People are of the understanding that the hosts will be making money from their attendance.  It's no longer implied that a social gathering for people who may not otherwise attend the Wedding.  The respect level given is that of say, a Club Owner or Promoter trying to entice people to spend money at their event.
In saying that, there is still only so much Social DJs can do with when people arrive. A good DJ Service will be there to greet and interact with your guests to understand who they are and what kind of music they want to hear. It's almost like networking before I really get into the music. But the catch is that there needs to be a good amount of people to set the vibe just right; which will depend on the factors I had mentioned before.
Though I try my best to address these issues early on, it is mostly up to the couple / clients to properly market and build the event.
On the other hand:
Weddings are an entirely different animal.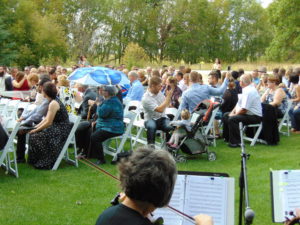 Have you ever been to one where the atmosphere fell flat? Where you almost felt patronized by the MC or worse yet, felt anxiety for the couple as their reception became disorganized?
People are more inclined to come out to your Celebration based on the fact of it's significance. They want to share and support the two of you as you make the commitment to one another.
They will show up on time. They won't be pre-gaming in the parking lot or beforehand at home. The level of respect for your event is much higher. That being said, I feel the level of respect towards your guests must be properly reciprocated.
What do I mean by that?
In my experience (I've been apart of about 40 different weddings now) I've seen the best results achieved by properly planning, organizing and presenting the Celebration to your guests in an fun, unique and engaging way. The way we do that is by becoming part of the planning process.
I want to understand the elements you are wanting to occur throughout the Celebration. My services include organizing those elements to a point where the flow of the evening is constantly moving forward. The goal is to properly present these elements in a respectful, engaging,  and entertaining way.
The way we achieve this is in the information we collect. It's something I'd have to show you in person because there is a bit of homework involved for the three of us.
What The Best Reception Costs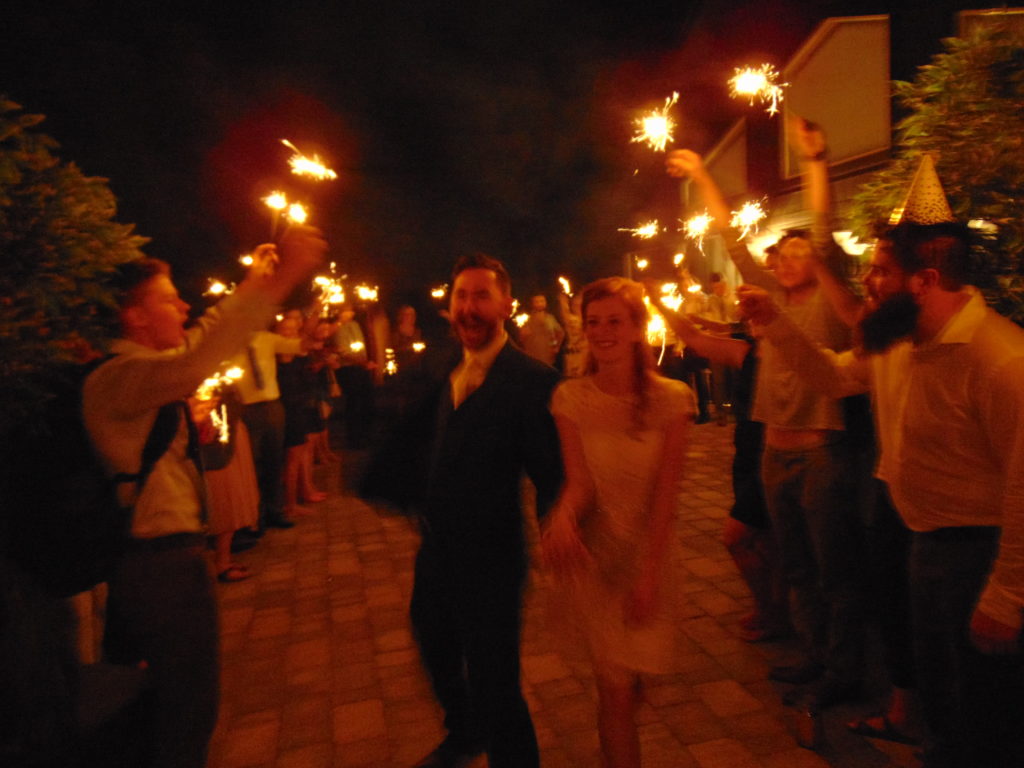 My weddings range in price from $900-$2500 depending on my couple's wants and needs for the day. I offer service over pricing. So you may not find anything by the way of 'package deals', but what you will find is of a higher value than simply someone who is placed at a Wedding to strictly play music and hope for the best.
How Can You Find Out More Information?
I prefer to meet with my Clients one-on-one.  This no-obligation meeting gives us the opportunity to find out the following:
If my level of service meets the needs of your Celebrations
If I am a good fit personally and professionally for you
… and this will also allow me a chance to make sure that you are the right client for me
If the level of value and service I offer is something that you want for your Wedding Celebration, then we can move forward. And if not, by the time we figure that out, I can at least give you options for other companies.  I have a good working relationship with other colleagues in the industry and may know someone that may be better suited for expectations you have for your Event.
Are you still looking for someone to properly entertain your closest friends and family at your Wedding Celebration?  Then the best thing to do is contact us NOW for the best chance of me having your date available.
So, I hope that I've intrigued you enough by now 🙂 To get things started, Click Here
Did you find this useful?  If you know someone planning a Wedding Celebration, and doesn't have an idea to begin, share this with them.
Thanks for reading!
-Steven P