What is DJ Your Life all about?
These writings are meant for anyone who is interested in seeing what types of events are out there.  My hope is to inspire the reader to do more with their Celebration.  Not only will I bring forward some of the great elements that worked, but I will also show where things could have been done better.  The majority of the information that I will write about will be from personal experiences and my own research and inspiration that I would like to pass on.  I've been apart of  events of all kinds such as Weddings, Socials (for those who are in Manitoba (or Jack and Jills in Ontario)), Parties and Receptions of all kinds!
I want anyone who is going to be hosting an event of any grandeur, to achieve a uniquely entertaining experience.
Who is DJ Steven P?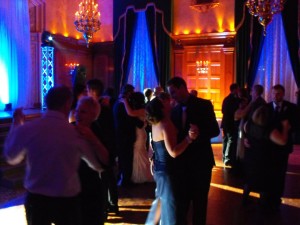 I am a person who has been experienced in playing the right songs at the right time, with the confidence of being on the microphone and has been formally trained in  Project Management.
I started at the bottom and worked my skill sets to a point where I am now offering premium services for anyone who is happy, caring, spontaneous, bravely committed to successful outcomes.
The attempt is to post regularly about of the highlights from my events so that you can cultivate some ideas of your own to make your event 'pop'!
Talk to you soon,
DJ Steven P
Redefining the Celebration Experience
www.DJYourLife.com