Whatever you do, Don't elope the Celebration!  Not all weddings are done in the traditional sense. This one in particular for Nancy and Jeremy where we saw the couple elope in February and celebrate in May!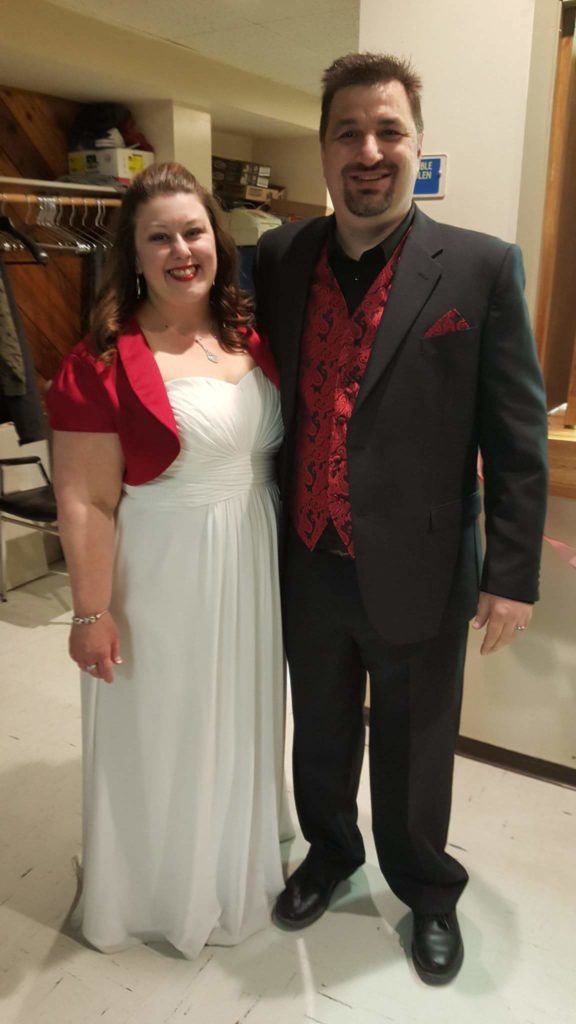 I Was Referred
Once I started to talk with Nancy and Jeremy, I found out that this wasn't going to be your Average Social.  They didn't know that my services provided them with an opportunity to share in some special moments.  Even though my referral was coming from one of their friends (whom I had worked with for their own social 3 years prior) that's where the process stopped.  I then picked it up from there.
After a couple of emails, I knew that the referral wasn't going to be enough.  They had in mind, like most, that hiring a DJ was hiring someone to simply show up and play music.  When we began to discuss pricing I knew I needed to talk to them one on on in order to properly show and explain to them what I truly had to offer.
They agreed to meet over a cup of coffee down at the Johnson Terminal.  There we could finally get a proper feel for one and other.  They told me their story on how they got together.  I had a chance to listen.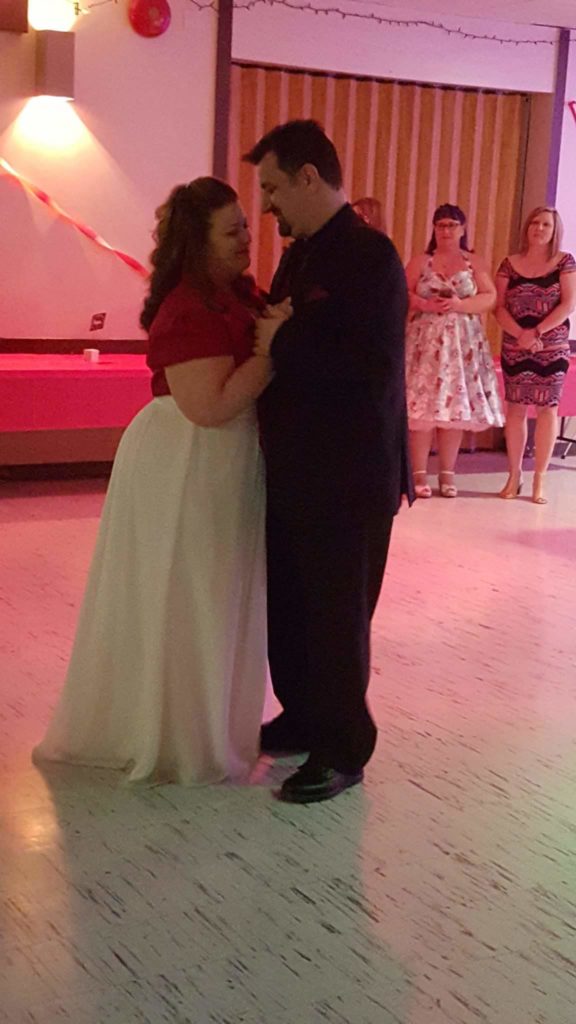 What Made This Night Special
Jeremy and Nancy decorated the Henderson Hwy Legion with red.  Red table cloths, red table settings and red attire.  A romantically engaged night was definitely on the books.  Jeremy being involved in graphics designs, professionally printed all the materials from the tickets to the bar signage (where he proudly displayed the high end spirits chosen for the evening).
I knew prior that I had to find a way to share their unique story for all of their friends and family.  I wasn't going to find out this information from an Email.  I needed to meet them.  I needed to make sure that I was going to be able to gather enough information to properly craft an introduction and presentation of their story.
I was able to obtain everything I needed after having them answer a few questions.  During the event, I made it a point to talk to their guests by letting them know I was there for them.  I was there to take their requests so they could enjoy themselves.
Something For Momma
After gathering everyone into the same room, I introduced the couple formerly as husband and wife. It was my honor to be one of the first people to do so.  Before they took to the dance floor for their first dance, I was able to present their story to the crowd.  It wasn't a long winded speech, but just enough to connect everyone emotionally to their love.
Afterward their first dance Jeremy's mother was called up for a dance he chose just for her.
It was a very special moment, that fit so nicely.  We then had everyone step forward and joined them for a little Red Wine by UB40 followed up by Kool and the Gang's – Celebration: and did we ever Celebrate!  We kept the floor moving all night long (with a small break for food).  By the end, I knew we had really created a special night.
It was an honor, and I am very proud to say I get to do this for a living.  Not everything we get to do in life gets to make an impact the way we want it to.  For that I am truly grateful!
Congratulations again Nancy and Jeremy!
-DJ Steven P
Redefining the Celebration Experience